How to know the growing markets?
This turns out to be the easiest problem. Young people already can observe their environment, and they know what young people use, and what they will use in the future better than other people. Therefore, use college as a place to meet more people, to observe technologies, and to meet with potential cofounders.
Hiring First Employees
This is a very important part. In early stage, either spend your:
0% time, and hire no-one
25% time, and hire really good people
First employees usually become part of the team. Around 10% should be shared between the first 10 employees. Therefore, you need to choose them wisely. Some rules are:
Don't hire too many people
Make every employee believe in the companies mission
Spend months(even 1 -year) to hire first employees
Do not hire a mediocore engineer, this will kill the company
Experience is not crucial for the first employees, but these three are important:
– Smart
– Getting things done
– Independently working
Best way to find an employe is to work together, if not possible ask about the past projects
Getting someones reference can also be a good way to find an employee
Fire people fast, don't wait to fire someone
If an employee cannot make a decision, don't make decisions; get better people who can decide
Also:
TODO: animal test reference
Cofounders
Whatever cofounders do, it becomes the culture.
Being CEO
Focus only on really required stuff
Don't do/delegate non-urgent stuff
Don't work on something that does not matter for the users
Have very good communication
You are not the boss, you need to report to everyone
FOCUS + TIME
Small amount of extra work makes a huge difference in the competition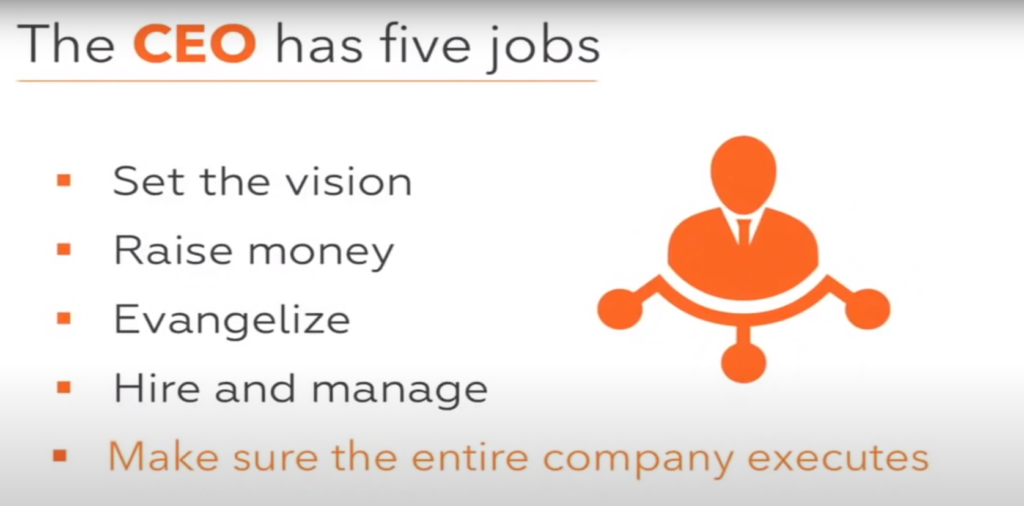 When should we split the shares?
Don't move deciding on the share into the future
Ideally, split the shares after starting working together
Split nearly equal
What happends if one cofounder leaves?
Use cofounder vesting equity
Talk early!
What if cofounders are not in the same location?
This simply does not work
Communication and speed is a problem in the early stage
Being in-person for some reason makes things work
What if there is a debate between co-founders?
Sometimes it is possible there is a debate between co-founders, and this slows down the growth in the startups. Just go to the customer and ask. Customers decide on what to do. Therefore, the feedback cycle is important.
What happens if there is a slow-down in the team?
You need to keep the team motivated. Startups usually try long speeches to achieve that. Instead, you can develop and release new versions. In each meeting you need to put something new as a team.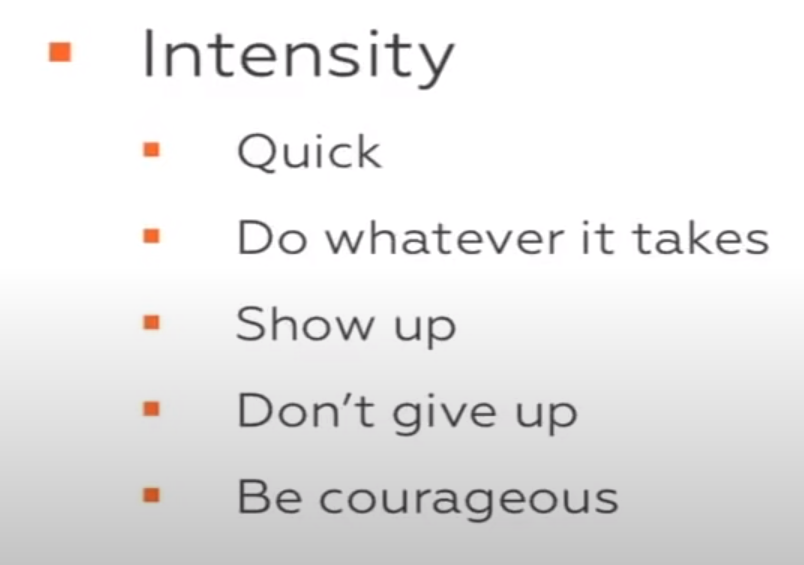 References
[1] https://www.youtube.com/watch?v=crMVJAf5TjA&list=PLQ-uHSnFig5MaafmEhFox7rO-b0RxQth-